The quiet book pages in this age group go beyond the simple motor skills of toddlers. These more advanced skills are introduced:
Lacing

Rhyming

Spelling and Math

Two person games

Logical thinking

Sequencing

Problem solving

Cross-referencing

Creative opportunities
Many of these activities have correct answers. When possible, we have included self-correcting methods, keeping the need for adult interaction to a minimum. Currently, these activities are available only as ready-made items.
Roll mouse over image to view name and page activitity
Click on image to see details and/or purchase.
Take-A-Long Tote Activities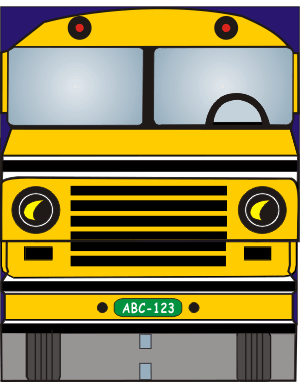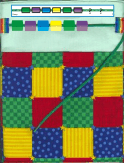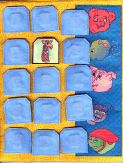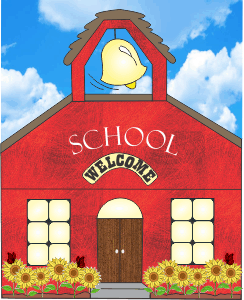 ABC Fingers Logiblocks Critter Match 123 Fingers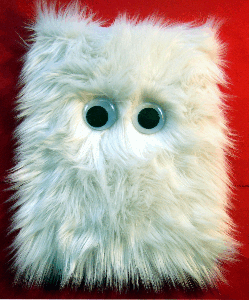 Fuzzy Fritz


Click Here for File Folder Activities